Your First-Choice Auto Service Center in Hackensack, NJ
Welcome to SpotlessAutoLaundries, your one-stop auto service center in Hackensack, NJ. Vehicle owners from all over the local area depend on us for the finest selection of automotive services, including:
Quick Lube
Oil Change
Soft Cloth Wash
Self-Service Wash
Touchless Car Wash
For the convenience of all our customers, our self-service bays and touchless automatic car wash are open 24/7.
Fantastic Special Offers
We are excited to start offering our new Unlimited Car Wash Pass Program. It's a quick and easy way for you to access our 24-hour car wash and keep your car clean year-round. Additionally, we offer a variety of coupons that are available online for our car wash, oil change, and detailing services. And don't forget to ask about our special discounts on all mechanical work at Spotless Quick Lube.
WASH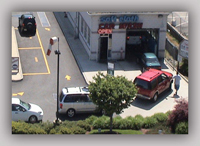 Our wash facilities are equipped with the latest and greatest equipment, soaps, and waxes that the industry has to offer.